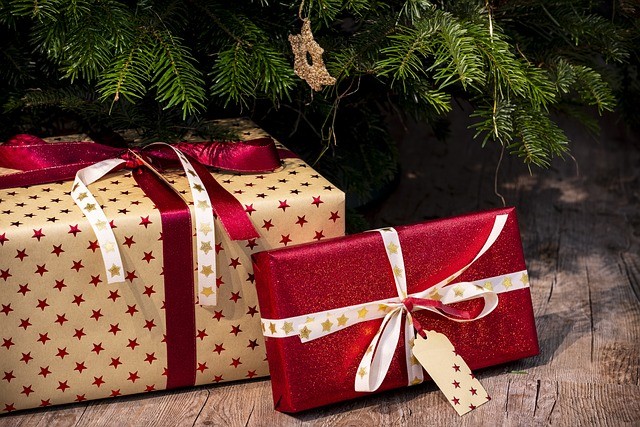 19.04.2023
Top 7 Christmas gift ideas for your man in 2023!
What will be the top 7 Christmas gifts in 2023?
In 2023, the top Christmas gifts for men are likely to be gadgets and experiences that embrace the latest technology. Virtual reality systems such as Oculus Rift, HTC Vive or Playstation VR will be popular picks – providing an immersive entertainment experience from home. For music lovers, noise-cancelling Bluetooth headphones like Sony's WH-1000XM3 provide superior sound quality at a reasonable price. Automation systems like Amazon Alexa or Google Home allow users to control their home environment with voice commands, making it easier than ever to monitor and adjust settings like light levels and temperature. Wearable tech is another trend to watch out for in 2023 – sports watches are versatile pieces that can track activity level, GPS coordinates, heart rate and more; while smartwatches link up with smartphones via Bluetooth allowing you to receive notifications directly on your wrist. Lastly, cutting edge gaming consoles or even an upgraded laptop could make excellent Christmas gifts for tech savvy players.
That's the kind of advice you'll find with most bloggers! But we think that technical innovations are not suitable as gifts for Christmas.
And here's why:
Not all men like electronic technical novelties.
Any tech gadget can break.
Any new electronic device becomes technically and morally obsolete.
Here are Top 7 Christmas gifts ideas to give a man:
1. A handmade leather passport cover with personalised engraving is one of the most thoughtful and unique Christmas gifts you can give to a man. Not only does it have an air of sophistication and class, but it also provides practical protection for something that's extremely important – his passport. When personalized, this gift becomes even more meaningful as you're able to add your own special touch, whether it's by adding his name or initials, or further customizing the design with something sentimental such as a quote or saying that is specific to him.
Furthermore, when selecting a handmade leather passport cover with personalised engraving, the recipient will be able to appreciate the craftsmanship involved in its creation. Leatherworking requires precision and attention-to-detail; not just anyone can make one of these items successfully! Also noteworthy is the fact that leather itself will get better over time; when used daily, this travel essential will develop a patina – increasing its value both functionally and aesthetically throughout its lifetime.
Overall, what makes a handmade leather passport cover with personalized engraving such an ideal Christmas gift for men (or anyone!), is its combination of luxury and functionality – perfect for making both an emotional connection through personalized detailers as well as providing all-important protection while on-the-go!
https://luniko.net/product-category/passport-covers/
2. Handmade wooden bookmarks with personal engraving make a unique and thoughtful Christmas gift for men. Not only are they an item that is both useful and luxurious, but the personalized aspect adds a special touch that can make your loved one feel seen and appreciated.
One of the best things about handmade items is they are completely unique, so you can create something truly special just for the recipient. Engraved wooden bookmarks come in various styles and shapes, so you can find one to fit any man's style! Plus, wood is a timeless material that conveys warmth and has been used for centuries as a symbol of strength and durability. The addition of engraving gives it extra personalization—you could add his name or initials or perhaps even an inspirational quote he likes—and these details will make him feel like this bookmark was made just for him!
https://luniko.net/product-category/wooden-bookmarks/
Top 7 Christmas gifts ideas for your man in 2023 by Luniko!
3. A custom-made leather travel wallet with compartments for phone, coins, cards, passport and notes makes the perfect gift for every man because it is a thoughtful gesture that shows you put thought and effort into finding something unique and special. Not only are these wallets made from beautiful full-grain leather, but they're also personalized to make them even more meaningful.
The wallets come in various styles to accommodate any need — from an extra large wallet designed to fit all of your cards, IDs and cash on the go to a slim design which is great for modern minimalists who prefer traveling light. The quality leather ages beautifully over time so the recipient can keep their wallet looking like new with just a little bit of love and care each year.
These wallets are also designed with plenty of compartments—including a pocket designed especially for coins—so there's room to store everything needed while still keeping things organized efficiently when on the go. Passports can be stored in one corner while phones won't slip out another – allowing quick access when necessary during travel. And if desired, each custom-made leather travel wallet comes with an engraving option where initials or other messages can be inscribed onto it – making it truly unique!
https://luniko.net/product-category/purse-traveling-wallet/
4. A customised leather keychain with an engraved name, initials, and phone number can be a great addition to any man's wardrobe. Not only does it look stylish and luxurious, but it also serves as a convenient and practical way of carrying your keys in style.
An engraved name or initials add a personal touch, making the keychain even more meaningful to its wearer. Having contact information in the form of a phone number on a key fob is also incredibly useful. If the keys are lost and someone finds them, the key finder can contact the owner and get the keys back!
In addition, customised leather keychains instantly add flair to any outfit while providing a unique sentiment of timelessness that will never go out of fashion. It offers an elevated look with its sophisticated appeal that suits every man regardless of his age and lifestyle – perfect for modern professionals who appreciate elegance in their accessories!
https://luniko.net/product-category/leather-keychain/
Top 7 Christmas gifts ideas for your man in 2023 by Luniko!
5. A personalized handmade leather wallet with a family photo engraved on it is the perfect Christmas gift for your loved ones. Not only does it have a sentimental value, but it also has several practical benefits that make it better than any new electronic gadget.
First of all, custom leather wallets are built to last. The premium quality materials ensure that the wallets will remain durable and retain their beautiful appearance even after extended use.
Second, the unique touch of having their family photo engraved onto the wallet adds a special meaning to the gift – helping them celebrate not just this holiday season but creating memories that they'll cherish forever by carrying them everywhere they go thanks to its portability! This makes giving personalized leather wallets better than giving any other generic electronic device with short-term appeal because these gifts will stay relevant even years later due to strong craftsmanship and timelessness associated with custom leather goods.
Finally, handmade leather wallets fit many different types of budgets no matter how tight or loose! It's a thoughtful yet affordable way to show your love this holiday season without breaking the bank – truly making it one of the most ideal Christmas presents out there!
https://luniko.net/product-category/photo-wallet-with-picture/
6. Giving a personalized leather mousepad as a gift to the special man is not only a unique and meaningful way of showing your appreciation and affection, but it also serves an important purpose. Leather mousepads are both stylish and practical; they offer more comfort for users since the padded surface allows for less strain on their wrists when typing or gaming.
The most important benefit of giving someone such a thoughtful item is that it can be customized with mantras, initials, quotes, images or any text that you know best conveys how much you care. With laser engraving technology making it easier than ever to create sophisticated designs on leather items, it's easy to give someone something that they'll cherish for years to come.
Having a personalized item engraved with the recipient's name or message makes this gift even more personal – something unique and special just for them. It also shows thoughtfulness since you took time out of your day to choose something individualized instead of going with generic store-bought gifts. Personalization captures many aspects of life: its history, thoughtfulness and emotions – all through one thoughtful piece!
In short, gifting someone handmade personalized leather mousepads isn't just suitable as Christmas presents but ideal gifts any day! Whether you want to show love or appreciation towards someone near or far away – customize those
https://luniko.net/product-category/office-leather-accessories/
7. A handmade leather key case with engravings makes for a perfect Christmas or birthday gift for most men. It is practical because it helps keep their keys organized and secure in one place, thereby reducing the risk of losing them. Moreover, the engravings are unique and meaningful gifts that can be personalized to celebrate special moments and important milestones in life, such as a graduation or anniversary. The fact that these cases are custom-made adds an extra layer of sentimental value to this thoughtful present. Not only does it display attention to detail but also speaks volumes of your love and appreciation towards them while making sure they have something useful which they can use practically in their daily lives. As such, this present is a timeless reminder of how much you care about the recipient while giving them something practical at the same time!
https://luniko.net/product-category/key-cases/
Personalized custom engraved gifts are an incredibly thoughtful and meaningful way to show someone you care this Christmas. Not only do they make a statement about the time and effort put into them, but custom gifts like these create extra emotional connection that cannot be achieved through something as generic as an electronic gadget.
All people love receiving things that are made specifically for them – it's almost like a secret code that only you two can understand. Whether it's having special words or symbols engraved, or giving someone something with their initials on it, hand-engraved gifts represent more than just material value – they carry touching value which is much more important in the long run. It's also much easier to think of creative ideas for personalized gift items rather than thinking up yet another way to give someone an electronic gadget.
Top 7 Christmas gifts ideas for your man in 2023 by Luniko!